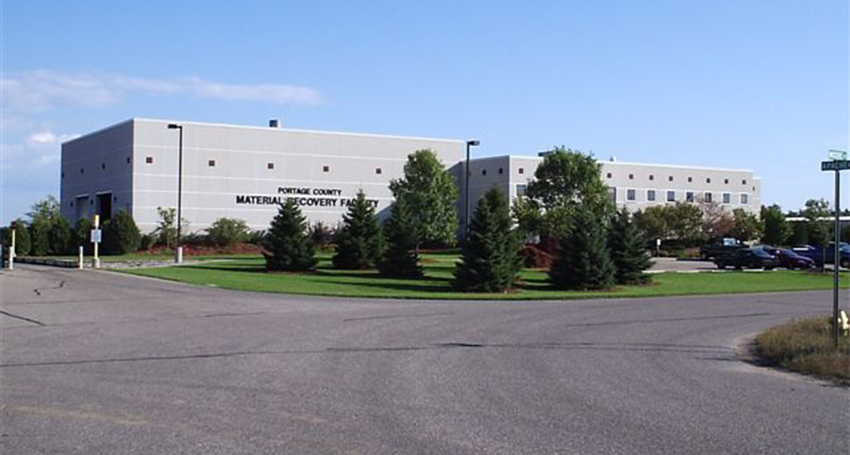 Column: Summer cleaning made easy
By Amanda Haffele
Warmer weather brings out more "do it yourself" times, like washing and maintaining your vehicle or working on the house.
All those extra DIY moments can add to the waste stream. Whether it's redoing a room, building a deck, or cleaning out the garage, Portage County Solid Waste can provide disposal options to help make your project a success.
Maintenance of the car
Nothing is more satisfying than working on your own vehicle or lawn mower. Proper disposal of liquids and parts is easy. Antifreeze, oil, oil filters, tires, batteries and metal parts may be brought to the transfer facility at any time of the year during normal hours of operation.
Debris typically found in vehicles, such as crumpled up paper and empty drink bottles, are great candidates for the recycling bin.
Work on the house
Residents can dispose of construction and demolition materials at the transfer facility. Construction and demolition materials can be flooring, plywood, toilets, sinks, cabinets, windows, drywall or shingles. Items such as faucets, garbage cans, light fixtures (from which the ballasts have been removed) or appliances should be recycled with scrap metal.
Old, leftover or unwanted stains, varnishes, lacquers, paints or strippers can be properly disposed of through our household hazardous waste program. Appointments are required, so call before you show up, so call ahead at 715-346-1931. The program runs from March to mid-November.
Save money and dry latex paint at home by mixing in a commercial hardener, kitty litter, or Oil-Dri. Fill the container half full with the hardener of your choice, mix thoroughly, leave the lid open and cure for 2-4 days in a well-ventilated area. Once dry, it can be thrown in the trash. Remember to keep the lid separate from the box when disposing of.
Clean the inside of the house
Residents may bring in unwanted furniture such as sofas, mattresses, chairs, dressers, etc. to the transfer facility for disposal. Household cleaners can be disposed of using the hazardous waste program. Clean the fridge or the freezer? Before recycling containers, empty all food or liquids.
Unwanted, old or broken electronics and appliances can be properly recycled at the transfer facility for a nominal fee.
garden work
Unless they are made of metal, broken garden ornaments or garden furniture are not recyclable and should be thrown in the trash. Metal lawn ornaments can be dropped off at our facility or at a salvage yard for recycling into scrap metal. Plastic patio furniture or cat pools can be dropped off for recycling at the transfer facility.
Pots and pots are not recyclable and should be thrown in the trash or saved and reused for next year. Check with your local nursery to see if they will take them back for reuse.
It's grilling season, which means we're using more propane than usual. If your bottle is empty, please exchange the large ones with new ones if possible. Otherwise, bring them and smaller ones to the transfer facility for safe and proper disposal. Never put them in your recycling carts or bins, they can act like bombs if punctured in our facilities or in a refuse collection truck. If you dispose of them correctly with us, there is no need to remove the value and drill a hole in the side.
Yard waste (branches, leaves, yard debris) is not something we can accept at our property. Check with your municipality for options or compost on site if you can. Invasive species (eg Japanese knotweed, spotted knapweed, garlic mustard) should always be bagged and sealed to kill the plant and seeds.
Don't be shy, we'd love to see you. We are located just outside the Village of Plover on County Road B at 600 Moore Rd. We are open Monday – Friday 7:30am – 3pm and Saturday 7:30am – 10:30pm
Finally, many items have a charge to help offset the cost of disposal. Visit our website or call us for pricing. Good summer.
Amanda Haffele is Portage County's Director of Solid Waste. She works at the Material Recovery Facility, 600 Moore Rd., Plover, and can be reached at 715.343.6297 or [email protected]