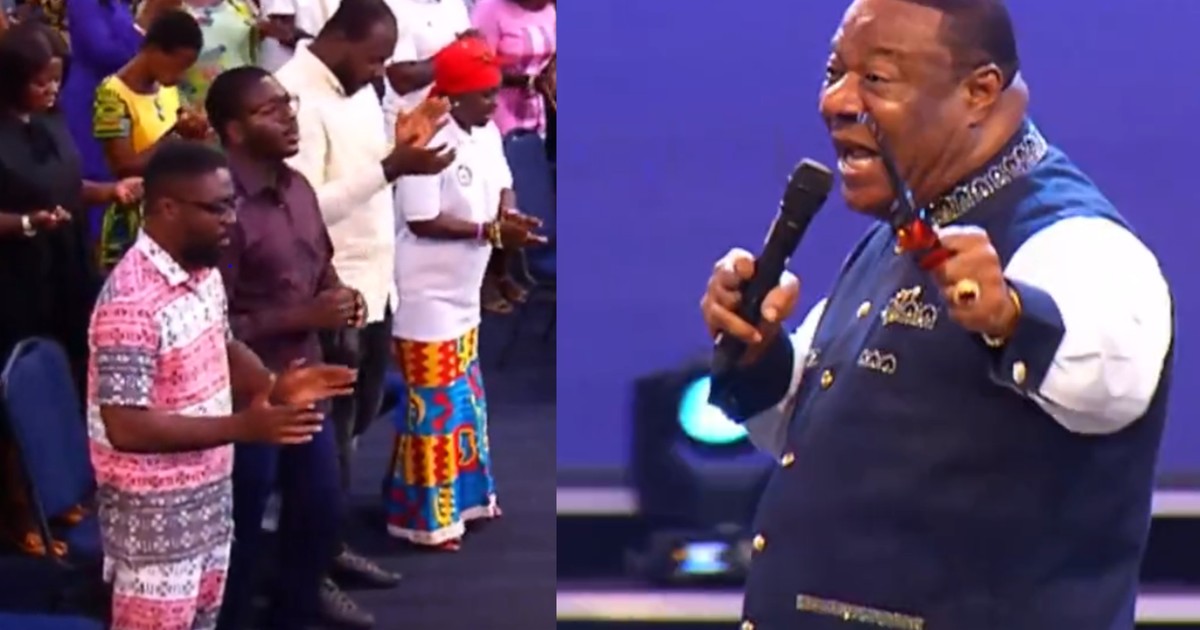 Duncan-Williams leads prayer to order Ghana cedi to stop depreciating
"Everything is possible to those who believe, I said everything is possible to those who believe. We speak in cedi. We prophesy to the cedi, let the cedi stabilize.
"Open your mouth, fold your hands, prophesy, speak the cedi…open your mouth, speak the cedi, prophesy, stop the cedi, stabilize it in prayer. In the name of Jesus," the popular man of God is heard praying in the short video shot on November 7, 2022.
Amid the current economic difficulties, the Ghana cedi has depreciated against the dollar and other major trading currencies, leading to an astronomical increase in the prices of goods and services.
This is not the first time that Duncan-Williams has resorted to prayer to prevent the depreciation of the Ghanaian cedi. Recently, Ghanaian playwright and actor, Kweku Sintim Misa (KSM) released an old video of the senior pastor, mocking him for his failed prayer to stabilize the local currency.
"It will not fall again, I order the cedi to rise, I order the resurrection of the cedi. In the name of Jesus, I command and release a miracle for the economy of Ghana. In the name of Jesus, Satan, I say, take your hands off the President, take your hands off the Central Bank and the Minister of Finance,Duncan-Williams said prayerfully.
Likewise, the economic downturn and its attendant hardships have forced the Church of Pentecost to declare a 3-day fast and prayer across the country asking for God's intervention.
A circular dated Saturday November 5 ordered all church congregations to make room for fasting and prayer, while ensuring that it did not interfere with their regular schedules.
"We must also pray that our leaders find immediate solutions to these challenges," he added. the circular signed by COP President Apostle Eric Nyamekye has been requested, quoted by 3news.com.
"These prayer and fasting sessions can be merged with any existing program planned for the week.
"All sector heads and ministers need to get involved and organize these meetings at whatever practical level will yield the maximum results."
The fasting and prayer which is to begin today, Thursday 10th November and end on Sunday 13th November, is to intercede for Ghana and the global community at this difficult time.
The church went further to encourage its members not to lose hope but to continue to trust God for a turnaround.