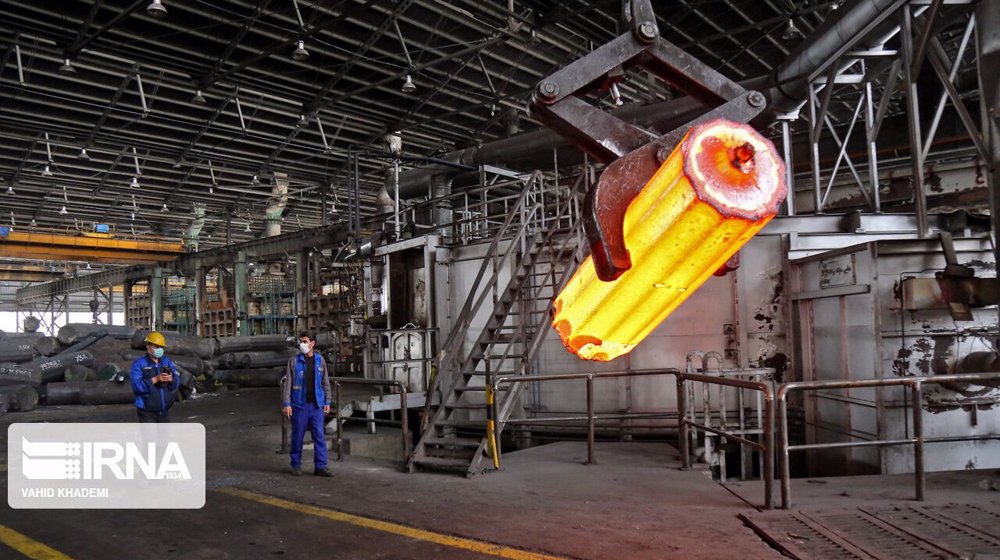 Iranian cenbank says economy grew 6.2% in first quarter of fiscal year
Figures from the Central Bank of Iran (CBI) show that the Iranian economy grew 6.2% in the quarter ended March 21.
CBI figures released on Sunday showed Iran's gross domestic product (GDP) reached 3,477 trillion rials ($ 99.3 billion) in the first calendar quarter.
The bank said non-oil GDP reached 3,148 trillion rials ($ 89.9 billion), up 4.7 from the March 2020 quarter.
The CBI calculates GDP against prices in base year 2016, when the Iranian rial was firm against international currencies.
One US dollar is currently valued at 270,000 against the Iranian rial, nine times the price reported in 2016.
The depreciation of rail began in mid-2018 when the United States withdrew from an international deal on Iran's nuclear program and imposed sanctions on the country.
Coupled with the economic impacts of the coronavirus, the Iranian economy contracted for several quarters before returning to the positive growth zone in the quarter until September 2020.
Sunday's CBI report said Iran's oil sector grew 23.3 percent in the March quarter while manufacturing and mining grew 2.1 percent over the same period.
However, the agricultural sector's GDP had declined after consecutive quarters of growth. The CBI blamed the drought and declining production on a reported 0.9% contraction in the sector in the first calendar quarter.
However, the service sector had recouped losses suffered in previous quarters due to closures and lockdowns imposed by the Iranian government to curb the spread of the coronavirus pandemic.
Figures from the CBI showed Iran's service sector grew 7.0 percent from the previous quarter in March of last year, when the sector was down 2.5 percent year-on-year.
The growth of the service sector is mainly due to higher activity in the transportation and transportation sectors as well as in retail, wholesale and healthcare services, according to the CBI report.