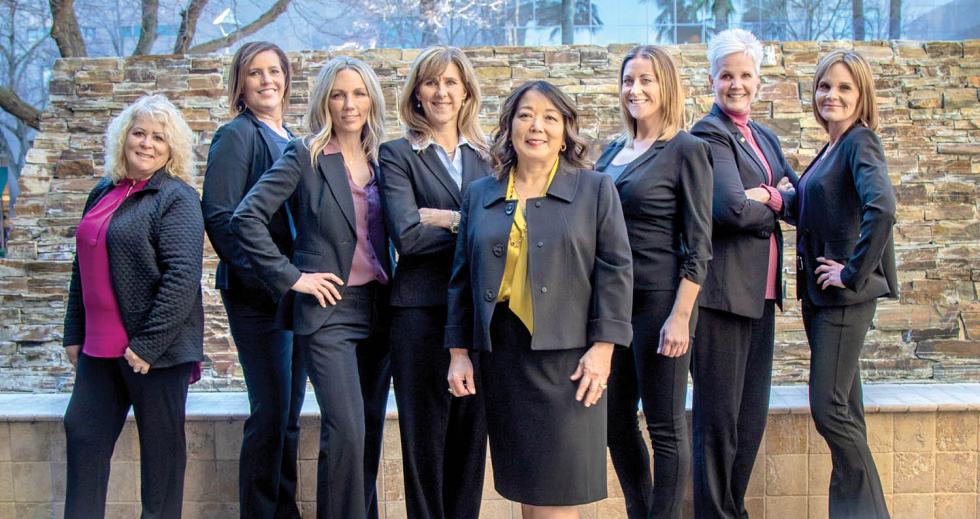 Lend in Your Community | Comstock magazine
Founded on the idea of ​​serving the needs of the local business community and providing a premier banking experience, Oak Valley Community Bank has served families and businesses in the greater San Joaquin Valley area for 30 years. . In 2018, they ventured to Sacramento with a branch at 455 Capitol Mall.
"It has been extremely gratifying to see our team come together to advise and help so many businesses as they go through this difficult time," Cathy Ghan, Executive Vice President of Commercial Real Estate.
Today, Oak Valley has 17 branches and over $ 1.5 billion in assets. The Sacramento office is headed by Branch Manager Suzi Lewis. She is supported by Cathy Ghan, head of the Commercial Real Estate group, and Sarah Williams, head of treasury management. Their Capital Region team also includes commercial lenders, Tom Harris, Matt Morgado and Michael Stevens.
"The past year has underscored our commitment to the small business community and has showcased our branches and commercial banking teams," said Chris Courtney, President and CEO. In 2020, Oak Valley processed more than 1,650 first-draw PPP loans, totaling nearly $ 250 million as they sought to secure desperately needed financing to support small businesses. The bank is also proactively engaging with hard-hit customers and business owners in the industry regarding second-draw PPP applications.
"As a community bank, we see our role in responding to the pandemic as both an obligation and an opportunity," added Cathy Ghan, Commercial Real Estate Group. "It has been extremely rewarding to see our team stepping up to advise and help so many businesses as they go through these difficult times. "
The bank is also firmly committed to providing its unique brand of personalized service. Understanding that business banking comes with a certain complexity, the bank embraced digital channels to speed up transactions while keeping branches open during the pandemic. This ensures that clients who desire an in-person consultation continue to have the opportunity to receive this level of interaction and collaboration.
"We were so proud and honored to help local businesses weather the twists and turns of the past year. As he was filled with uncertainties, he opened the door for us to sit down with business owners to offer solutions on rebuilding and growth, "concluded Suzi Lewis, Branch Manager. "It was a truly enriching experience that strengthened our bond with many clients. "