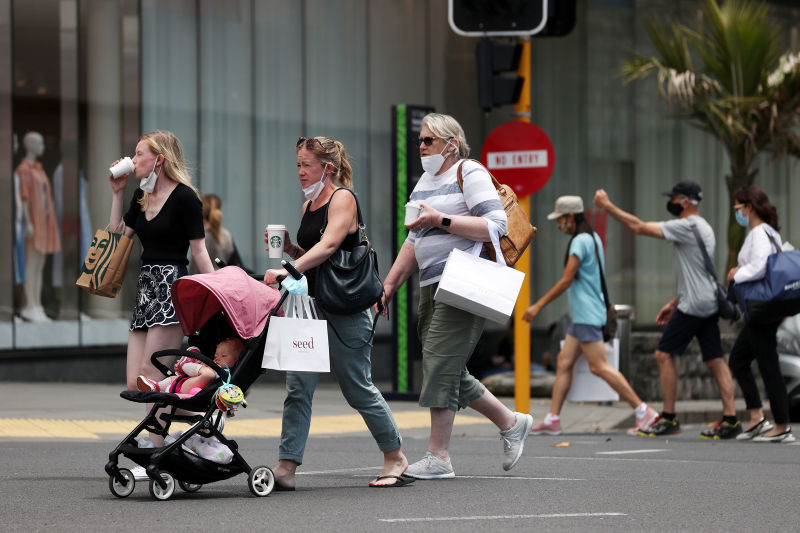 New Zealand economy shrinks 0.2% as exports fall
New Zealand surprised analysts with a shrinking economy in the first quarter, blamed on falling exports.
Overall output fell 0.2% in the quarter, Statistics New Zealand reported on Thursday.
Primary industries were behind the decline in gross domestic product (GDP), down 1.2% in the quarter. Goods-producing industries also saw a slight decline, down 0.1%.
"We have seen a drop in production in the food, beverage and tobacco manufacturing sub-sector; and the agriculture, forestry and fishing industry," said Ruvani Ratnayake, senior director of industry and production at Stats NZ National Accounts.
"These declines corresponded to declines in related export categories, including dairy products; meat products; agricultural and fishing products; and other food, beverage and tobacco products.
Annual GDP rose 1.2%, below a Reuters poll forecast for a 2.7% rise. The Reserve Bank of New Zealand last month forecast growth of 0.7% for the March quarter.
The figure was below economists' median expectations of a 0.6% rise and significantly lower than the 3.0% rise in the December quarter, when the country benefited from emerging from pandemic-related lockdowns.
Domestic spending has been robust and many analysts believe the country will avoid a recession as activity rebounds from coronavirus lockdowns.
New Zealand's economy in the first quarter was hit by the country's first major national outbreak of coronavirus infections as the Omicron variant spread. Even so, the data showed that domestic demand remained strong.
George Russell, with Reuters
READ MORE:
New Zealand suspends Central Bank digital currency plan
Consumer prices in New Zealand hit a 30-year high in the first quarter
Air New Zealand to recapitalize as strict travel restrictions ease