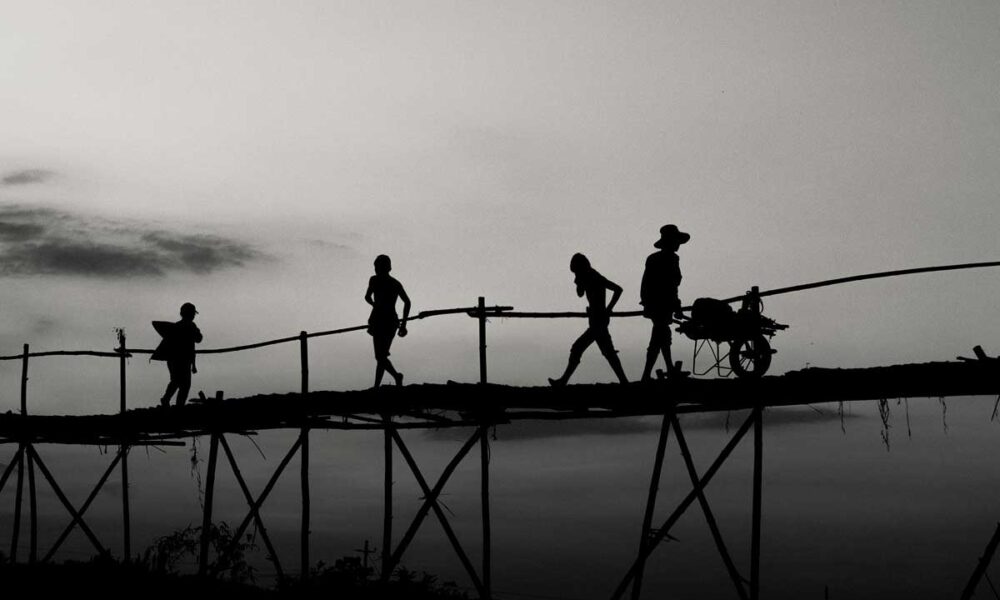 The impacts of Covid-19 on the Vietnamese workforce
In March 2021, Vietnam experienced 3 phases of the Covid-19 pandemic (phase 1: from March to April 2020; phase 2: from July to September 2020; phase 3: from January to March 2021), with 2,575 cases infected, 302 cases under treatment, 2,234 cured cases and 35 deaths. Like many other countries in the world, Vietnam has suffered severe impacts from the Covid-19 pandemic in all areas: economy, politics, culture, social life, but the most direct influences have been on the workforce. Vietnamese work.
The major impacts that the Covid-19 epidemic has had on the Vietnamese workforce can be summarized as follows:
First of all, the impacts on the employee work
This was one of the dominant fundamental and direct impacts on others. According to the report of the General Statistical Office of Vietnam (GSO), due to the sudden drop in the labor force in the 2nd quarter, the general number of employees (aged 15 and over) in the economy in 2020 significantly decreased compared to 2019. The number of active employees aged 15 and over was 53.4 million people (a decrease of 1.3 million people compared to 2019 – a respective decrease of 2 , 36%). A comparison of the decrease in the number of working people between 2019 and 2020 is presented in Figure (1). This demonstrated an obvious drop in the number of jobs for the Vietnamese workforce under the impacts of the Covid-19 pandemic.
Figure 1: Growth / Decrease in the Labor Force rate
Unity : %
(Source: BSG)
The Covid-19 pandemic has not only deprived many workers of formal employment opportunities, but has also left them unemployed. To be precise: generally in 2020 the number of underemployed workers was around 1.2 million, an increase of 456.7 thousand people compared to 2019. The rate of underemployment in the age group active is 2.51%. (Figure 2).
Figure 2: Number of people and rate of underemployment by quarter, 2019-2020
(Source: BSG)
With the improvement of multilateral diplomacy and the expansion of international relations, Vietnam now maintains diplomatic relations with 189 countries and territories around the world, maintains close relations with more than 30 countries and three major countries (China, Russia , India) are global strategic partners. Economic and trade relations play a key role in Vietnam's international relations, and the country is currently considered an attractive destination for investment and international cooperation in Southeast Asia. As a result, the Covid pandemic has influenced Vietnam's economic relations with its international partners in both directions. About a third of companies suffered from a shortage of raw materials; the larger the enterprises, the more severe the shortage; domestic and foreign consumer markets shrank, export orders shrank and the movement of goods faced various difficulties … with 52.8% of companies experiencing declining annual profits4 in 2020. As a result, companies have been forced to use layoffs, unpaid leave, reduced working hours… as temporary solutions to maintain their functioning and stability.
However, through proactive and creative countermeasures at all levels and decisive policies to prevent the economic downturn, the Vietnamese economy has developed its own resilience, gradually resumed functioning under new normal conditions, becoming the one of three Asian countries to experience positive growth in 2020 As a result, the number of unemployed and underemployed workers in the fourth quarter of 2020 fell sharply compared to previous quarters and gradually stabilized .
Second, the Covid-19 pandemic has affected employees' Income
The loss of employment opportunities, shortened working hours, layoffs, unemployment have had direct impacts on the income of employees. According to the report of the General Statistics Office, compared to that of 2019, the average monthly income of Vietnamese employees in 2020 decreased in all three economic sectors. Concretely: In 2020, the average income of employees was 5.5 million VND, a decrease of 2.3% compared to that of 2019 (equivalent to 128,000 VND less). The income of employees in the service sector saw the sharpest drop at 215,000 VND; followed by those of agriculture, forestry and fishing, with 156,000 VND. Employees in industry and construction suffered the smallest decline, with 100,000 VND / person / month. This impact has been clearly illustrated in Figure 3 below:
Figure 3: Average income of workers by economic sector, 2019-2020
Unit: million dong
(Source: BSG)
Third, the Covid-19 pandemic has directly affected employees' mental factors
When employment and income are affected, the mental health of workers will also be directly affected. To be specific, employees can frequently experience anxiety, pessimism, insecurity, and mood swings. The results of a scientific survey showed that: only 8% of office workers and managers suffer from stress and pressure during a pandemic, but up to 86.9% of workers have feelings of anxiety, pessimism , insecurity and mood swings. This impact was most evident among workers with children (including married or single parents), female workers, and especially migrant workers with children.
In addition, the Covid-19 crisis has created an inconsistent impact on relations within the families of employees. In particular, for some employees, family relationships improved greatly when members stayed home and spent more time together; on the other hand, a large part had the opposite experience (more arguments, verbal or behavioral domestic violence), in particular for immigrant workers and immigrant workers with children. This was an inevitable consequence when they worried about their health and their future. The Covid-19 pandemic has also increased the risk of gender-based violence. Statistics from the Central Vietnam Women's Union showed that during the social distancing of Covid-19, the number of calls from abused women to the Association's hotline increased by 50%; the number of victims receiving assistance and reception at the Maison de la Paix also increased by 80% compared to the same period last year.
Some government and business solutions to help overcome the impact of the Covid 19 pandemic on Vietnamese Workforce
Ssolutions from the government of Vietnam
Faced with the severe impacts of the COVID-19 pandemic on the economy over three consecutive phases, the government of Vietnam has actively focused on administration and delivery of methods as well as decisive actions with currencies: "Fighting the pandemic like fighting enemies", "Go to every alley, knock on every door and check every person"; and "dual objectives" (preventing and combating pandemics while promoting socio-economic development), "lightning-fast monitoring, zoning", "four site guidelines" (on-site orders, on-site forces , on-site vehicles and equipment, on-site logistics), with an emphasis on the active role of local communities. These guidelines were supported by all administrative levels, branches, localities and citizens. The Government and their organizations have called on and mobilized all social resources for the prevention of the pandemic; citizens and business groups have actively mobilized to fight the epidemic despite many difficulties. (For example, when the doctor ran out of breathing machines, Vingroup immediately produced theirs to support the country).
Also since then, the government has quickly put in place monetary, fiscal and social security policies to support businesses and individuals during the most difficult period of the COVID-19 shock. Concretely: a financial envelope of 180 billion dongs to support businesses; zero interest loans to pay workers' wages; Social Protection Package of VND 61.580 billion (for employees who have been expelled, delayed or lost their jobs due to post-pandemic impacts); 11,000 million VND reduction on the electricity bill; reduction of interest rates on bank loans; 285 trillion in credits for commercial banks… .. These guidelines and practical measures have helped companies overcome difficulties, improve perseverance, normalize or gradually adjust their production and business plans, strengthen digital transformation and trade promotion… These activities have created positive impacts on the stabilization of employment, incomes, daily needs and the mental health of the workforce.
Second, Solutions companies and unions
In response to the Covid-19 pandemic, the business community quickly came up with new directions and solutions to keep operating during tough times. About two thirds of the companies applied at least one of the above solutions, trying to adapt their production activities to the new normal conditions.
Demonstrating the motto of 'love and support', many companies used different combined measures, such as deferred payment for goods (used by 33.3% of companies), split orders (used by 7.9% of companies), barter products (used by 3.8% of companies), loans to customers (used by 2.8% of companies), etc.
In addition, in order to support companies in supporting employees, government organizations, especially trade unions, constantly stand out to help workers overcome their difficulties (for example: The Syndicate of the Industrial Zone of Transformation of Ho Chi Minh Ville has organized various activities such as visiting, sending gifts, supporting fundraising and persuading landlords to reduce rents, especially for pregnant workers or those breastfeeding a child under 12 months …)
In general, the Covid-19 pandemic has had great impacts on all aspects of life in Vietnam, especially the workforce – the most vulnerable group facing many hardships so far. However, the Vietnamese government and people are determined and scrupulously follow these policies: "join hands to protect the interests and rights of workers, encourage workers to overcome difficulties together"; aim for a "dual objective" to guarantee jobs and stable income for employees, supporting the resumption of post-Covid-19 activities. In the spirit of "Employees First", the government and businesses are unanimously determined to overcome the inevitable challenges of the Covid-19 pandemic, to make Vietnam a spotlight in the region and in the world to prevent Covid-19 by general and protect the legitimate rights of employees in particular.
Related