The production of the Maltese agricultural sector decreased by 5.7 million euros in 2020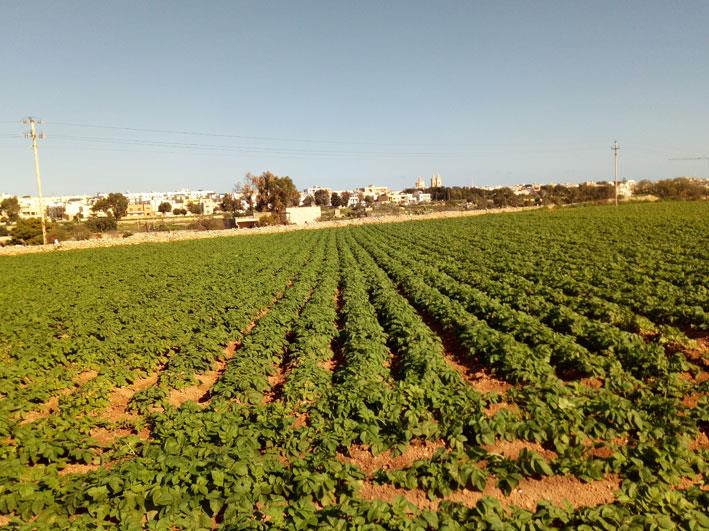 The production of the Maltese agricultural sector decreased by 5.7 million euros in 2020
The total production of the Maltese agricultural sector fell by 4.5%, equivalent to around €5.7 million – over the past year, data released by the National Statistics Office (NSO) shows.
Provisional estimates for the year 2020 indicate that the total production of the agricultural sector in Malta decreased by 4.5% to 120.7 million euros, while the gross value added generated by this economic activity decreased by 12, 9% to 53.1 million euros.
Indeed, it turned out that during the year under review, the expenditure incurred by the agricultural sector increased by 3.2 percent while the income from the production generated decreased, thus negatively affecting the economy. registered gross value added of the sector.
Nevertheless, the costs associated with the depreciation of fixed capital decreased by 1.2% for a total of 6.7 million euros; while the total compensation paid to employees for their work increased by 3.7 percent for a total payroll of 4.9 million euros.
In 2020, the sector was again financially supported by a series of EU-funded programs amounting to € 26.2 million, a marginal increase of 0.6% over the relative amount distributed the previous year.
However, this annual provision was insufficient to support the net operating surplus recorded in recent years, which fell by 10.3% to 67.7 million euros. Adding this latter surplus to the negative net property income of 1.0 million euros recorded in 2020, the net business income attributable to the agricultural sector in Malta would have fallen by 10.4% to 66.7 million euros. euros.
Considered by the different activities, the agricultural sector recorded declines in crops, products derived from secondary activities as well as meat products from livestock production of 12.1%, 2.7% and 2.4% respectively.
However, an increase of 4.6 percent was recorded in the production of various animal products.
Intermediate consumption, which measures the specific expenditure induced by this economic activity, recorded increases in miscellaneous overheads and feeds of 4.7% and 3.2% respectively. Further increases were recorded in energy and fuel costs and cultivation expenses of 1.9 percent and 0.9 percent respectively.