Van Hollen, Warner and colleagues introduce bill to spur economic growth in underserved communities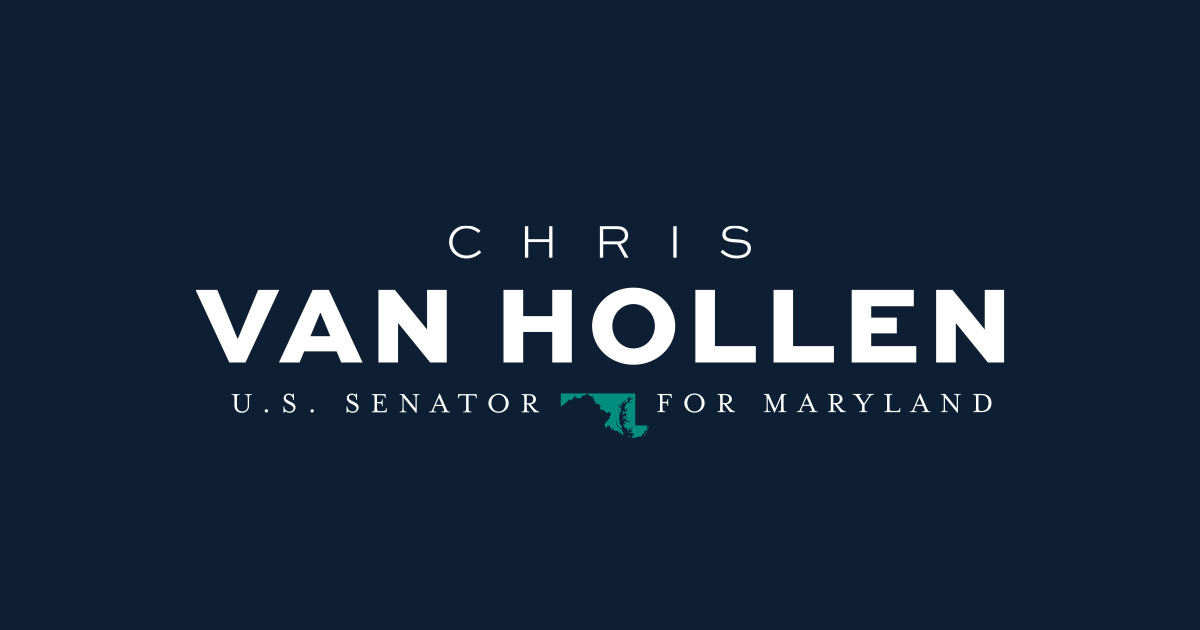 Van Hollen, Warner and colleagues introduce bill to spur economic growth in underserved communities
June 17, 2022
Bipartisan legislation will create a new tax credit to encourage private investment in community lenders
Today we Senator Chris Van Hollen (D-Md.), Mark R. Warner (D-Va.), Roger Wicker (R-Miss.) and Cindy Hyde-Smith (R-Miss.) introduces bipartisan legislation to promote sustainable economic prosperity in underserved communities. This bill would help unlock more equity and long-term financial capital for community development financial institutions (CDFIs). CDFIs often serve as the backbone of low-income or minority-owned businesses, which tend to have fewer banking relationships and less access to traditional forms of financing.
"Investing in our small businesses generates more shared prosperity in our communities and CDFIs are a key force multiplier, especially in funding businesses and projects in economically underserved communities. This legislation will leverage long-term investments from the private sector to support their good work and help them expand their efforts to support new and growing small businesses," said Senator Van Hollen.
"As a former entrepreneur and venture capitalist, I know talent and ambition aren't limited to an income bracket or zip code. Unfortunately, access to start-up capital is. CDFIs and MDIs do invaluable work in bridging the gap and reaching small businesses in our most vulnerable communities – a role that has become even more critical during the pandemic," said Senator Warner. "Despite the historic investments we have been able to make through the COVID-19 Emergency Relief Program, CDFIs still need additional equity and capital to continue serving their communities. This legislation will create a new tax credit, helping to stimulate significant private sector investment and allowing these community lenders to grow. »
"Small businesses, including those in low-income and minority communities, are a mainstay of the economy of Mississippi and the entire country," said Senator Wicker. "CDFIs and MDIs help support businesses, individuals and entrepreneurs by providing access to capital and alternatives to predatory lending in low-access areas. I am pleased to join my colleagues on this bipartisan measure to create an additional tax credit to support and grow this private sector investment.
"CDFI investments are a critical source of capital for small business growth in many communities in Mississippi and across the country. This bill would create a tax credit structure to attract more private sector investment into CDFIs, which would increase their ability to drive longer-term growth in disadvantaged areas," said Senator Hyde-Smith.
This bill will help guide support for lenders who focus on underserved communities by the creation of a CDFI tax credit for private sector investors who make equity, equity-equivalent investments or long-term patient capital available to CDFIs. The bill would benefit CDFIs of all types, including bank CDFIs, credit union CDFIs, venture capital CDFIs and CDFI loan funds, while providing institutions with maximum flexibility and financial support. they need to build wealth in low- and moderate-income communities.
Combat the economic harm of the pandemic, Senator Van Hollen advocated for larger investments in Congress for CDFIs and Minority Depository Institutions (MDIs). As Chair of the Financial Services and General Government Appropriations Subcommittee, Senator Van Hollen promotes economic growth and small business development in disadvantaged and low-income communities across Maryland by fighting for greater investment. in CDFIs. In April 2022, he announced $170,699 for Harbor Bank of Maryland, a Baltimore-based CDFI and MDI, to help drive economic growth and support minority-owned businesses in communities and industries most affected by the COVID-19 pandemic. Previously, in August 2020, Senator Van Hollen joined with Senator Brian Schatz (D-Hawai'i) to introduce a new bill to create the CDFI Crisis Fund to provide relief during natural disasters and disasters. economic crises during the COVID-19 pandemic.
Invoice text is available here. A page of the bill is available here.
This legislation has the support of a number of organizations including the Community Development Bankers Association, National Association of Affordable Housing Lenders, Community Development Venture Capital Alliance, LISC, Opportunity Finance Network, CDFI Coalition, Inclusiv and the Business Community Loan Fund, among others.
---
---
Next article Previous article